Service with an e-smile: Employee authenticity and customer use of web-based support services
Academic Publications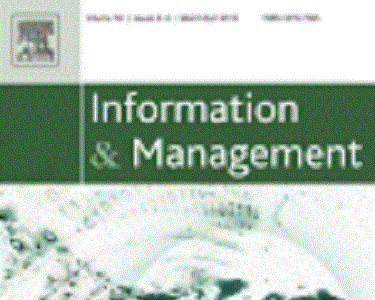 Author(s): Turel, O., & Connelly, C. E., & Fisk, G. M.
Date: 2013
Resource: Information & Management, 50(1): 98-104
Many companies work hard to ensure that service representatives are friendly when interacting with customers. Friendliness, however, is not always enough; customers must believe that service employees are not just acting out a friendly role. In our study, we extrapolated this idea to web-based support services. Integrating IS and marketing perspectives, we suggested that user judgment of human service representatives' authenticity operate through two mechanisms, system-, and service-representative assessments, to augment a visitor's continuance intention. Data collected from 86 users of a library web-based live-chat service supported this view. The perceived authenticity of the service representatives increased information satisfaction, which in turn increased perceptions of usefulness, and ultimately strengthened the customer's continuance intention. Authenticity assessments also increased the perceived friendliness of the service provider, which in turn increased the visitor's continuance intentions. Implications of this dual-path concept are discussed.
Go to journal page
View all resources
Related Research Areas: Other Topics