Representative-negotiated i-deals for people with disabilities
Academic Publications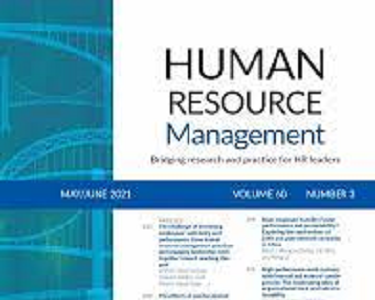 Author(s): Ho, J. A., Bonaccio, S., Connelly, C. E., & Gellatly, I. R.
Date: 2022
Resource: Human Resource Management, 61(1), 681-698.
Although substantial research has been devoted to describing the challenges people with disabilities face in the workplace, much less attention has been focused on the processes that can bring about change. This article explores a proactive process, representative-negotiated idiosyncratic work arrangements (i-deals), that can create the conditions for long-term employment for people with disabilities. Specifically, we explored the factors associated with the development and success of representative-negotiated i-deals for people with disabilities. Using focus groups and interviews with employers and job developers, we identified nine factors and two prevailing conditions that explain the contexts in which representative-negotiated i-deals will be successful. In doing so, we identified the negotiation stage during which these factors and prevailing conditions influence the i-deals negotiation process. Representative-negotiated i-deals offer insights into how employees with disabilities can find more meaningful work. Together, these findings underscore how the representative i-deals negotiation process is only viable if the facilitating factors are present and supported, while the absence of these factors can hinder and lead to failure.
Go to article
View all resources
Related Research Areas: Disability in the Workplace