Many Canadians uneasy about temporary foreign workers: poll
Fact Sheet & Media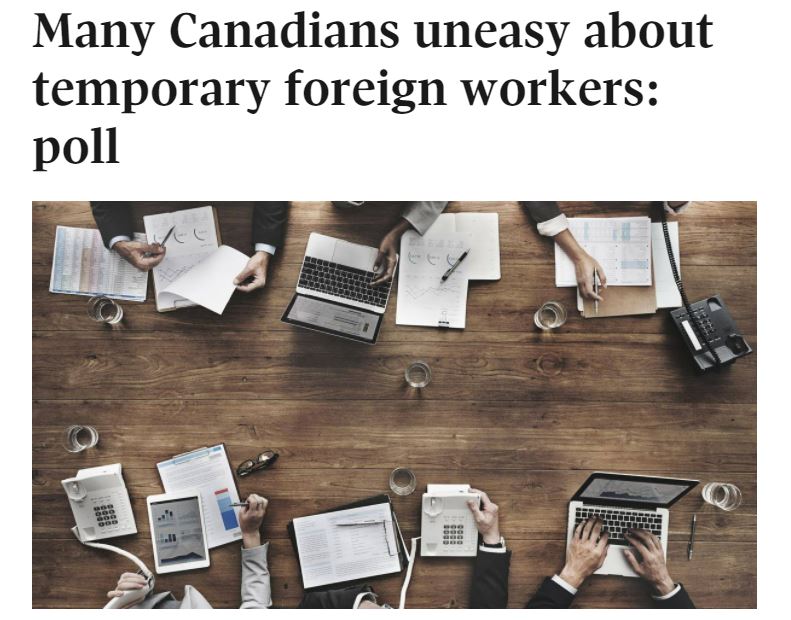 Author(s): Zilio, M.
Date: 2016
Resource: The Globe and Mail
Although most Canadians back the federal government's response to the Syrian refugee crisis, there is significantly less appetite for allowing temporary foreign workers to take jobs for which Canadians are eligible, a new poll has found. […]
Catherine Connelly, associate professor at the DeGroote School of Business at McMaster University in Hamilton, said opposition to the program also stems from the treatment of vulnerable workers.
"There is a very strong desire [from temporary foreign workers] to become Canadian, but there is no path for them, and so as a result of that, they are very vulnerable to bad treatment," said Prof. Connelly, who received a federal grant in 2014 to study the program.
Go to article
View all resources
Related Research Areas: Temporary and Gig Workers