Are we in this together? Knowledge hiding in teams, collective prosocial motivation and leader-member exchange
Academic Publications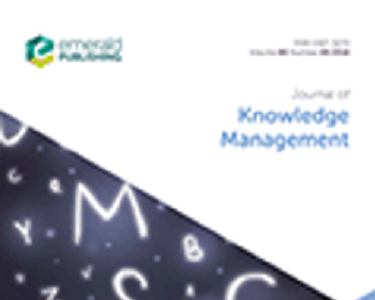 Author(s): Babič, K., Černe, M., Connelly, C. E., Dysvik, A., & Škerlavaj, M.
Date: 2019
Resource: Journal of Knowledge Management, 23(8), 1502-1522.
Purpose
Although organizations expect employees to share knowledge with each other, knowledge hiding has been documented among coworker dyads. This paper aims to draw on social exchange theory to examine if and why knowledge hiding also occurs in teams.
Design/methodology/approach
Two studies, using experimental (115 student participants on 29 teams) and field (309 employees on 92 teams) data, explore the influence of leader-member exchange (LMX) on knowledge hiding in teams, as well as the moderating role of collective (team-level) prosocial motivation.
Findings
The results of experimental Study 1 showed that collective prosocial motivation and LMX reduce knowledge hiding in teams. Field Study 2 further examined LMX, through its distinctive economic and social facets, and revealed the interaction effect of team prosocial motivation and social LMX on knowledge hiding.
Originality/value
This study complements existing research on knowledge hiding by focusing specifically on the incidence of this phenomenon among members of the same team. This paper presents a multi-level model that explores collective prosocial motivation as a cross-level predictor of knowledge hiding in teams, and examines economic LMX and social LMX as two facets of LMX.
Go to journal page
View all resources
Related Research Areas: Knowledge Hiding & Sharing